Outsource bookkeeping services
What is outsourced bookkeeping?
Outsourcing bookkeeping services is essentially the act of sending certain accountancy-related tasks offshore for someone to complete outside of your organization – typically in an overseas location.
Outsourcing bookkeeping is enabling businesses of all sizes to renew their focus on their core business, allowing their local teams to focus on the high-value, revenue-generating tasks such as building and nurturing client relationships.
Outsourcing is a cost-saving alternative that will provide your local team with the additional support they need at a fraction of the price. An offshore bookkeeper can complete an array of tasks, including but not limited to:
MYOB updates
Weekly reporting in Xero
Payroll collecting, calculating, and inputting data to distribute pay and updating records
Accounts payable functions with coding accuracy
Invoice processing
General data processing.
Why do businesses outsource bookkeeping services offshore
Businesses are outsourcing their bookkeeping offshore to free up time in their local team to further meet the needs of their clients. Failing to stay on top of your important admin can be crippling to business growth. By offshoring these back office bookkeeping tasks, businesses are experiencing major efficiency gains as well as an increase in employee satisfaction.
With your local team spending more time on client-facing tasks and building and nurturing relationships, your clients will naturally build a sense of trust in your business. The building that trust then allows you to outline other areas your business can assist them with – ultimately benefiting your bottom line.
We guarantee your privacy – your information will not be shared.
Other accounting-related job roles
At VHP, we can provide support across a number of accounting-related roles in addition to bookkeeping. These include:
Benefits of outsourcing bookkeeping services offshore
The most significant advantages of outsourcing your bookkeeping services include:
Efficiency increase
By handing over transactional bookkeeping tasks to the offshore team, you are providing your local team with the opportunity to take on more work. By distributing workload across your offshore and onshore teams, your businesses efficiency and productivity levels will increase.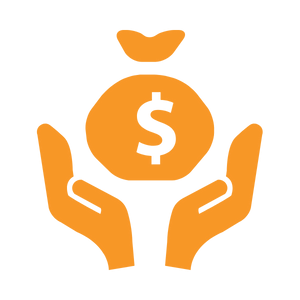 Cost savings
By hiring an outsourced team to assist your onshore departments with these bookkeeping tasks for a fraction of the price, your organisation's overheads and staff costs will dramatically decrease, by up to 70%.
Increased employee satisfaction
Bookkeeping tasks can be quite tedious and time consuming. By handing over these repetitive jobs to your offshore team, you will see an increase in employee satisfaction as your onshore team will be able to focus on what they were initially hired to do.
Business growth
By enabling additional capabilities through your offshore team, you will be able to provide your local employees with the capacity to take on more work. This in turn will lead to sustainable business growth.
What are the costs associated in outsourcing bookkeeping services?
Outsourcing your bookkeeping systems can represent significant cost savings of up to 70%. At VHP, we offer a simple monthly fee to help you reduce your overheads and focus on growing your business. This monthly fee covers everything: including infrastructure, security, recruitment and training, management, and staff benefits.
For more detailed information on costs, please arrange a business consultation so we can tailor a solution to your business needs.
VHP is a US-based outsourcing company that offers businesses a distinct competitive edge with offshore staffing solutions. We take the time to understand the hardships our clients face when it comes to recruiting hard-working, dedicated staff. We are adept at finding and recruiting the best of the best.
We recruit, onboard and manage your offshore team or team member, while you maintain full control of their deadlines, deliverables and output. We also provide your staff with everything they need to complete their job up to standard to ensure they can hit the ground running when they start working for your business.
Our highly-skilled bookkeepers will make sure your day-to-day business transactions are recorded, organized, and stored for you in an accurate and timely manner. Allowing your local team to focus on growing your business.
Interested in learning more about the outsourcing solutions we can provide for your business?