Outsource virtual assistants
What is a virtual assistant?
A virtual assistant is responsible for providing support services to organisations from a remote location. Virtual assistants can perform regular in-house administrative duties such as scheduling appointments, answering and making phone calls and organising travel arrangements. They manage email accounts and social media platforms, perform data-entry and a multitude of other tasks all as required. 
Virtual assistant duties and tasks can include:
General, online, administrative duties
Clerical and bookkeeping tasks
Content writing and social media management
Online file storage and maintenance.
These administrative tasks are particularly well-suited to being outsourced. Organizations free up their local administration teams' time by sending these tasks to outsourced virtual assistants. This allows your onshore team to focus on performing higher value, revenue-generating work.
We guarantee your privacy – your information will not be shared.
What is a virtual assistant?
Virtual assistants need to be tech-savvy and highly proficient in computer systems and cloud-based technologies. Those who are required to perform further specialised tasks beyond general administrative duties may require additional experience or skills to succeed. 
Virtual assistants can be assistants in anything and everything. Organisations simply need to clarify what responsibilities fall outside the scope of general administration when deciding on additional qualities virtual assistants must possess.
Outsourcing service providers recruit virtual assistants the same way an internal, talent acquisition team would. Essentially, they ask the same questions to understand whether these offshore candidates would be able to provide the level of quality required by US organisations:
What experience and knowledge do you have assisting organisational departments or managers in an administrative form?
What are your time management skills like?
How do you ensure excellent communication, both written and verbal, between external and internal stakeholders?
What organisation techniques do you use to ensure information is updated and maintained?
Provide an example of how you showcased a high level of accuracy and attention to detail.
What tools and systems are you familiar with?
In terms of qualifications, a higher education degree or certificate in business administration is desirable but not necessary. Outsourcing companies can help you find the right candidate to meet your organisation's administrative requirements by hiring these virtual assistants who can efficiently support and coordinate with your onshore teams to increase revenue. 
Whether you are looking to train a virtual assistant from the ground up and teach them your business's way of doing things, or 
Whether you are seeking expertise and a team of virtual assistants with certifications and higher education.
Benefits of outsourcing virtual assistant roles
Organizations are able to appreciate the added benefits that come from offshoring virtual assistant duties, including:
Increased employee satisfaction
Give your local team peace of mind by relieving them of any unnecessary tasks and sharing the workload with an offshore team or team member. This will help increase employee satisfaction within your business. With your virtual assistant team able to focus on what they were hired to do, you can expect to see a positive change in your working atmosphere.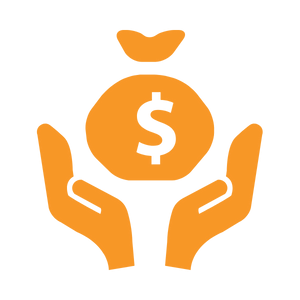 Cost savings
Hiring local staff can prove very costly to an organization. Hiring an offshore team member that can assist your local team with routine virtual assistant tasks for a fraction of the price will help you control costs in your organization, saving up to 70% when compared to hiring locally.
Business growth
Hiring a full-time offshore virtual assistant can help increase profits and supercharge your business growth. By adding extra capacity through an offshore team, your local employees will have additional capacity to take on more work and grow your business sustainably.
Efficiency increase
Sending daily, time-consuming, repeatable virtual assistant tasks offshore will allow your local team to take on more work. By sharing the workload between your onshore and offshore teams, you will notice a drastic increase in efficiency and productivity within your organization.
What are the costs associated with outsourcing virtual assistant roles?
Outsourcing your virtual assistant roles can represent significant cost savings of up to 70%. At VHP, we offer a simple monthly fee to help you reduce your overheads and focus on growing your business. This monthly fee covers everything: including infrastructure, security, recruitment and training, management, and staff benefits.
For more detailed information on costs, please arrange a business consultation so we can tailor a solution to your business needs.
How does hiring an outsourced virtual assistant work?
This first step is to find out if your business is offshore ready. If the answer is yes, here are the next steps:
Create a job description: to help us hire the right candidate for your role. We can also assist in this process to ensure we are finding the best talent in the current local market. 
Source the right candidate: we source candidates across our database and the local market before presenting you with a shortlist of the most suitable candidates available. 
Screen and interview: you screen, interview and select the candidate(s) you'd like to hire while we take care of the infrastructure set up to get them ready to work for your business. It's usually around six to eight weeks to get your offshore staff up and running.
Onboard and train: your business, along with the operational assistance of our offshore management team, organize new staff onboarding and training, including the use of your systems, any relevant processes and workflows they may need, and an overview of your company values and culture. This will help your new team member fit seamlessly into your organization and assist in effective change management with your existing onshore team members.
VHP is an outsourcing company based in USA that offers businesses a distinct competitive edge with offshore staffing solutions. We take the time to understand the hardships our clients face when it comes to recruiting hard-working, dedicated staff. This makes us adept at finding and recruiting the best talent for our clients.
Additional administrative support roles and services your business can outsource
So, you've decided to send your outsource virtual assistant tasks so as to take advantage of the benefits of outsourcing. Why not consider embracing offshoring solutions for your other administrative support services as well? Take a look at the below list of roles and services that are well-suited to offshoring:
Interested in learning more about the outsourcing solutions we can provide for your business?